Request An Estimate

Submit your project information and we will contact you soon.

Place A New Order

Whether it's an existing order or new, we can make the process simple and easy.

Send a File

Our online file transfer system allows you to easily send us a file.

Customer Login

Login to your account for additional services.
---
Gallery



Direct Mail

It's time to deliver a stronger campaign. In an increasingly cluttered mailbox, standing out is more important than ever. Fortunately, we've been mastering direct mail for years.




Point Of Purchase

There's no place where great printing can make an immediate impact like your in-store displays. From simple posters and signage to more elaborate displays, we can help you make an instant impact with great point of purchase campaigns.




Variable Data Mailings

Business isn't built on nameless prospects, it's built on relationships with people. With our variable data printing, you can deliver a personalized piece, showing your supporters they're more than just another address.




Mailings

With a busy workload, you have more important things to do than folding, stuffing, sealing and stamping. Let us handle the small stuff, with mailing services that get your campaign out on time, every time.




Banners

A big area calls for a big statement. And that's exactly what we deliver with every banner we print.
100% Clothing Donation Drop Box
Posted by Matt Springer on 10/09/2013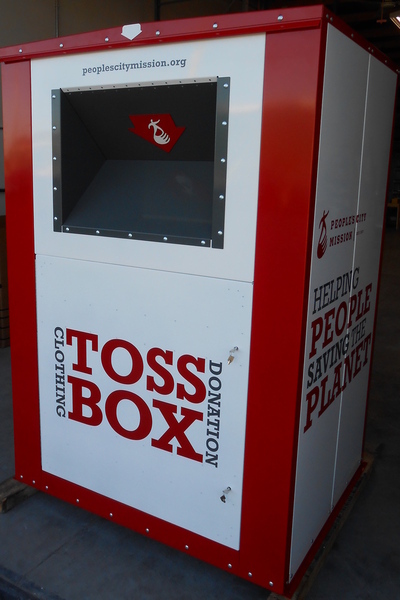 Metalworks is so honored to be included on such an important project with the People's City Mission of Lincoln and their new TOSS BOX program. This box is a clothing donation box fabricated and assembled by Metalworks. If you see one of these boxes around town just know that 100% of all your donations into the box go to helping people 100%.
Custom Fabrication
Have a Project you want us to make out of Metal for you? You can send us your drawing, upload a photo and/or specifications through our website right now.
We'll carefully review your request and get back to you with a quote or the next steps if you are ready to start right now.